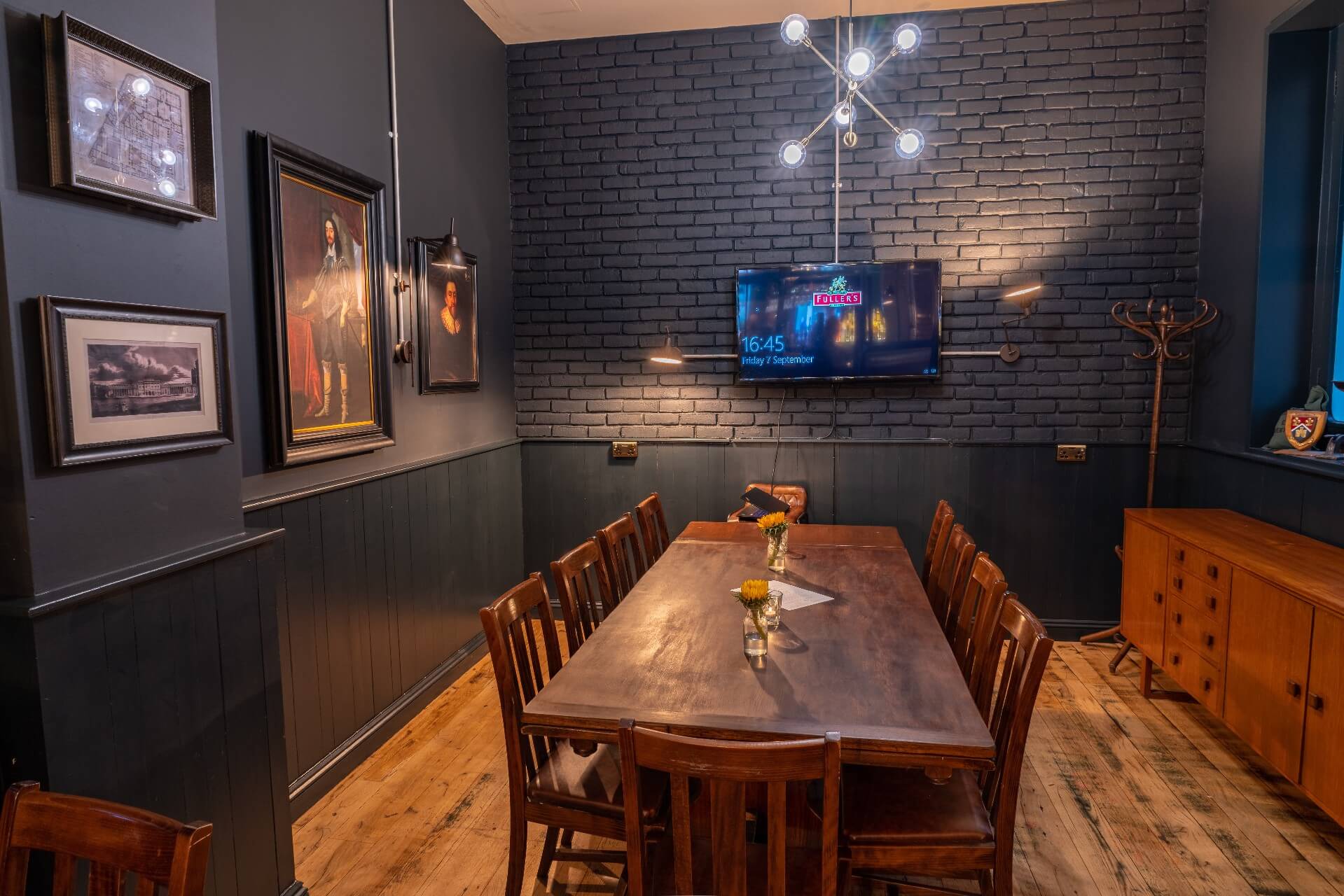 Meeting Rooms
Affordable, private meeting rooms in Moorgate, central London, are available at The Tokenhouse.
Are you tired of the boardroom for your business meetings? Why not escape the office and discuss your business matters here at The Tokenhouse – a well-equipped Moorgate meeting venue with the bonus of fabulous food and drink.
Easily accessible for your guests via a range of nearby tube stations including Moorgate Station and Bank Station, The Tokenhouse in Moorgate, Central London, is the perfect venue to have your next meeting.
We have a range of bookable areas available for your meetings, with a full AV system, projector, large screen and wireless mics at your disposal for pitches and presentations
We also offer a selection of meeting packages to keep you fed and watered - with day delegate menus available and full table service provided.
Just get in touch to discuss your booking today.
Function rooms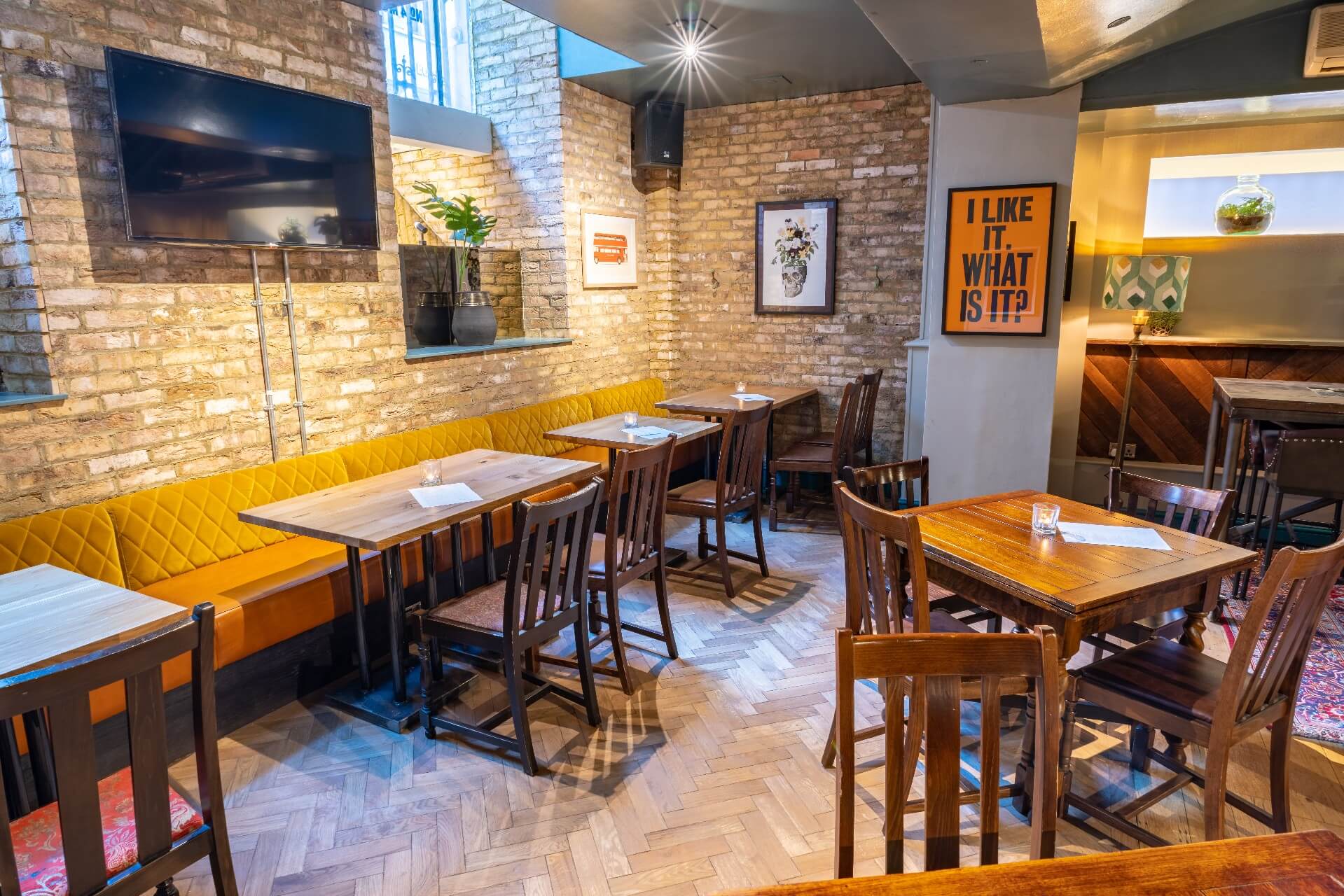 The Cellar Bar
Audio
Conference Facilities
Internet
Private Bar
Projector
Screen
Audio
Conference Facilities
Internet
Private Bar
Projector
Screen
Whiteboard
Max Seated

- 100

Max Standing

- 160

Min Spend
Natural Light
Wheelchair Accessible
Business Meetings
Celebrations
Corporate Events
Private Dining
Weddings
Banquet
Classroom
Conference
Theatre
UShape
Banquet
100
Classroom
40
Conference
20
Theatre
40
U-Shaped
20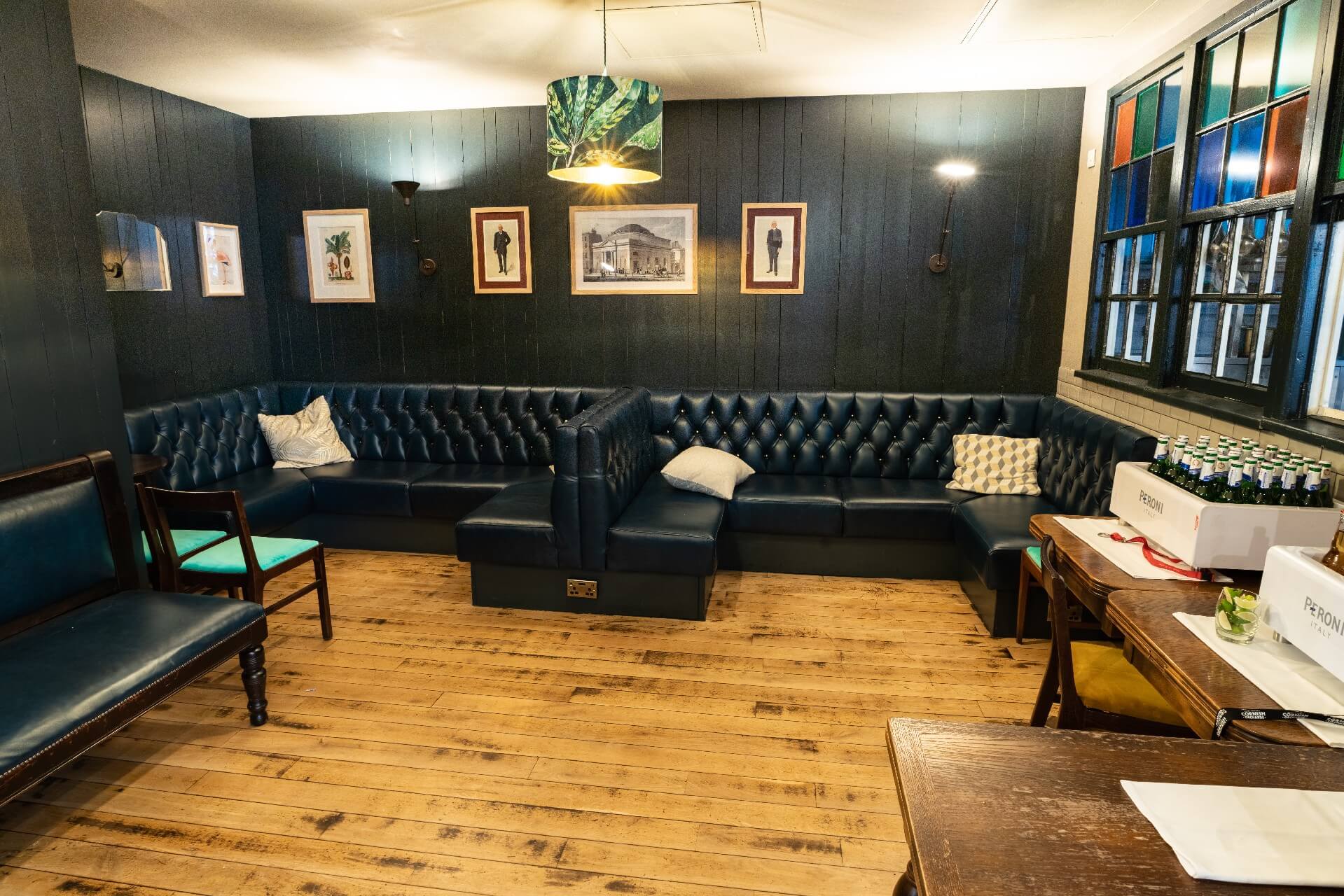 The Library
Internet
Screen
Whiteboard
Max Seated

- 15

Max Standing

- 20

Min Spend
Internet
Screen
Whiteboard
Max Seated

- 15

Max Standing

- 20

Min Spend
Wheelchair Accessible
Weddings
Classroom
Conference
Theatre
Classroom
6
Conference
15
Theatre
10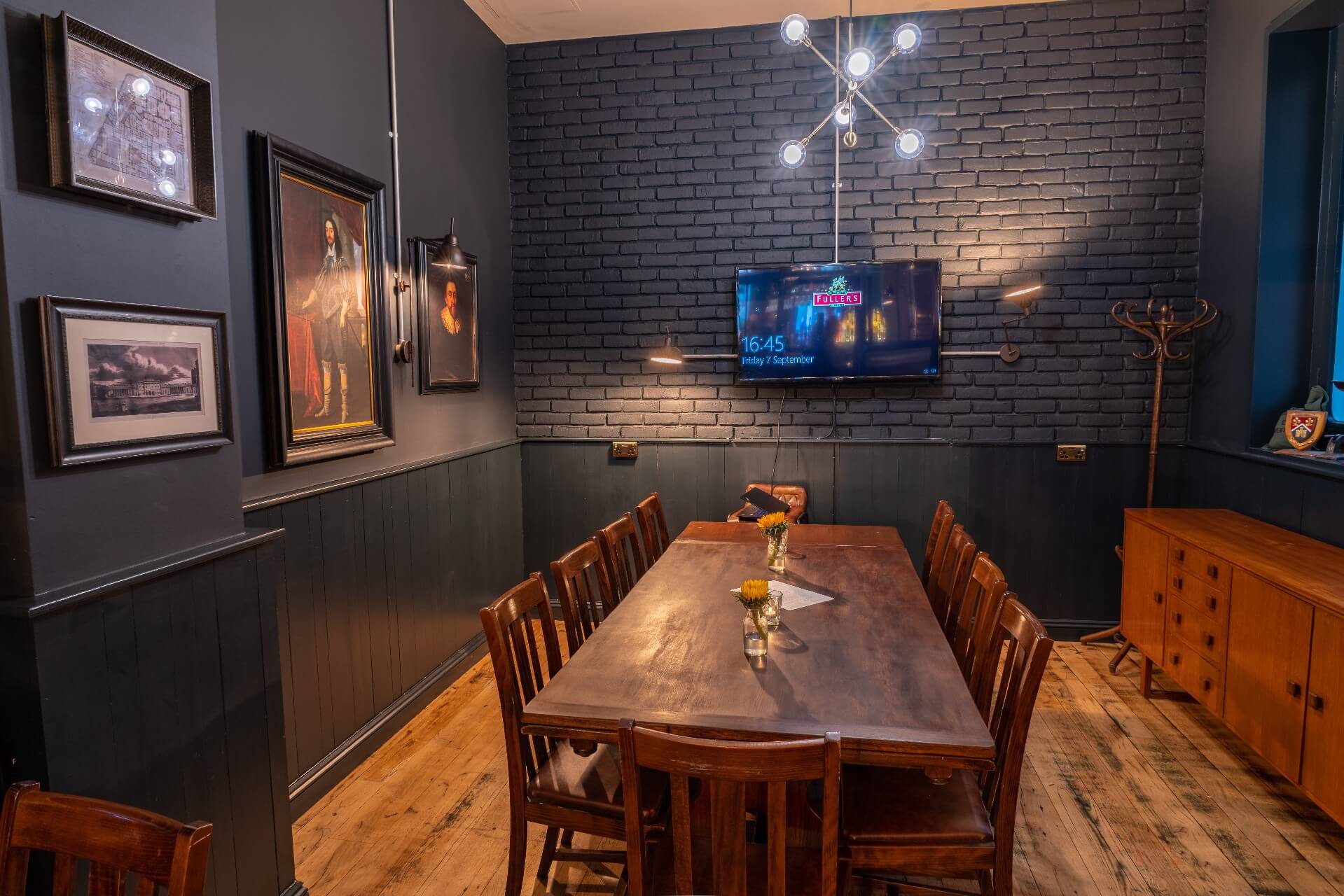 The Pantry
Internet
Max Seated

- 15

Max Standing

- 30

Min Spend
Wheelchair Accessible
Celebrations
Internet
Max Seated

- 15

Max Standing

- 30

Min Spend
Wheelchair Accessible
Celebrations
Corporate Events
Private Dining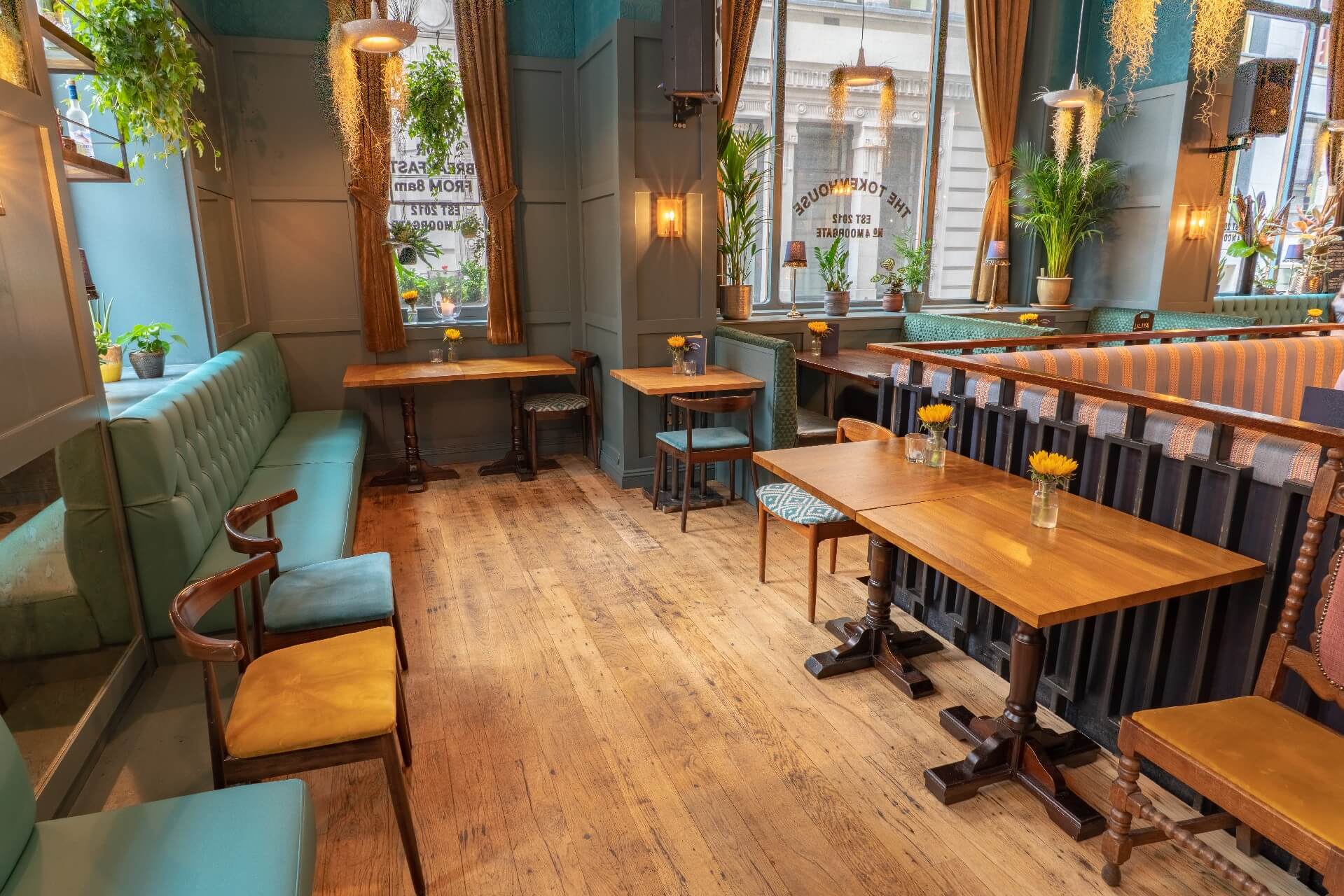 The Platform
Internet
Max Seated

- 20

Max Standing

- 30

Min Spend
Natural Light
Celebrations
Internet
Max Seated

- 20

Max Standing

- 30

Min Spend
Natural Light
Celebrations
Private Dining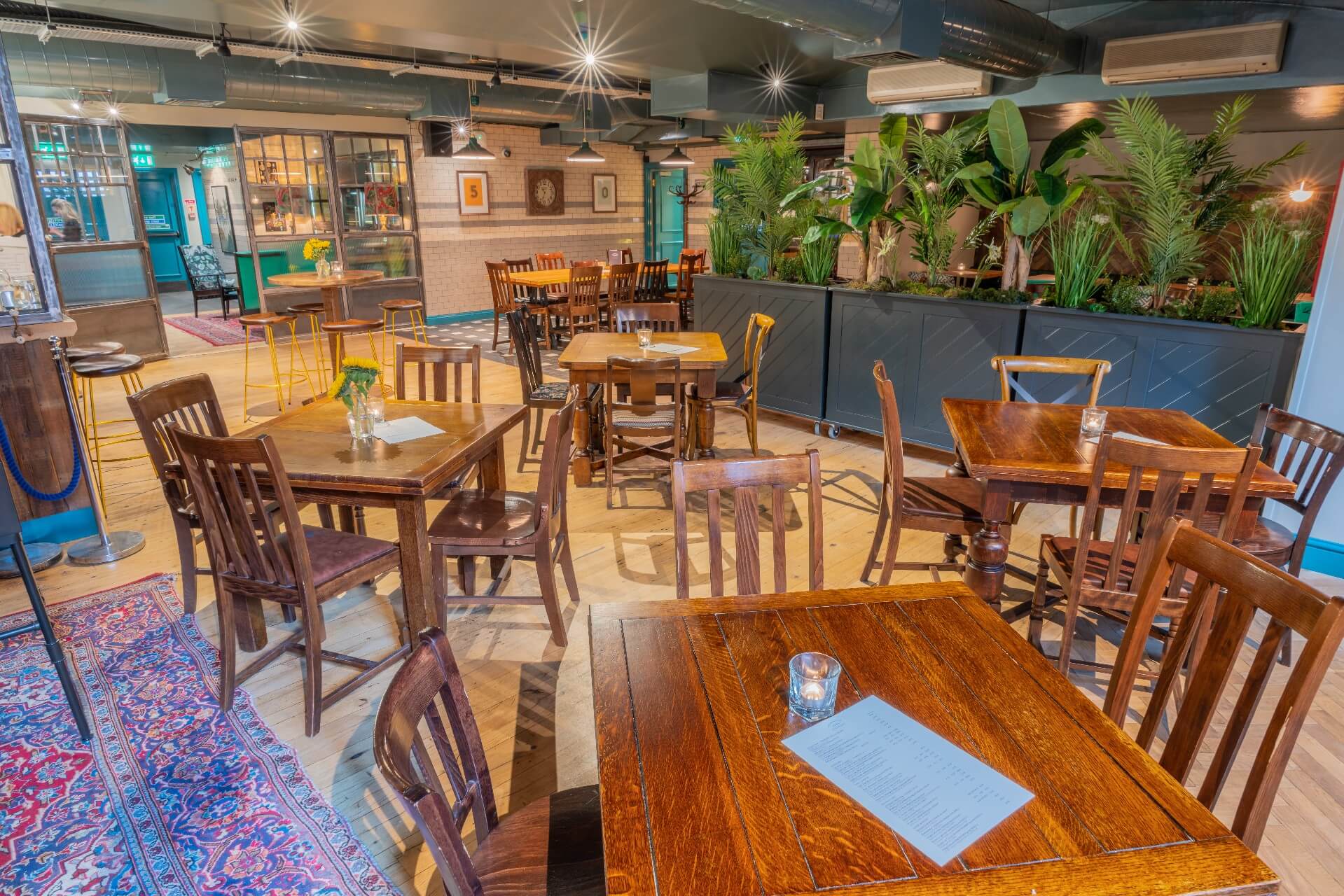 The Whole Venue
Audio
Conference Facilities
Internet
Private Bar
Projector
Screen
Audio
Conference Facilities
Internet
Private Bar
Projector
Screen
Whiteboard
Max Seated

- 200

Max Standing

- 20

Min Spend
Natural Light
Wheelchair Accessible
Weddings