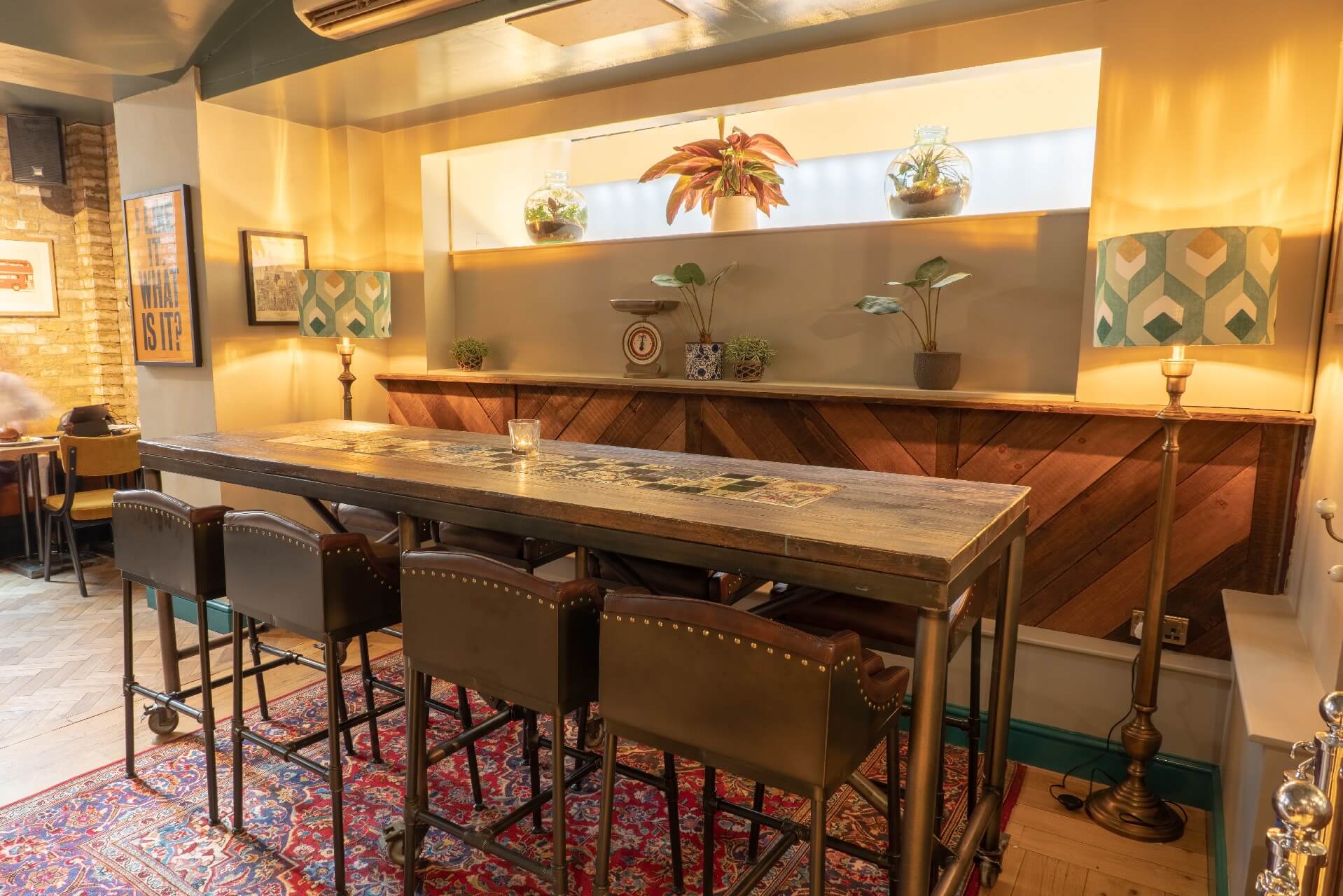 Parties and Celebrations
If you have a party, event or celebration coming up and are looking for an affordable party venue in central London, look no further than The Tokenhouse in Moorgate!
Smart, spacious and home to fabulous food and drink, The Tokenhouse is renowned as one of the best party venues in Moorgate. So, when you have something special to celebrate, get your group together and come raise a glass or two in style.
A short walk from London's Bank and Moorgate tube stations, at the very heart of the city of London, The Tokenhouse in Moorgate makes the ideal venue for all gatherings.
However long your guest list, you'll be able to book the perfect party space here. We have a private dining room for up to 15 people, a separate Cellar Bar accommodating up to 150, and can offer the whole pub for hire on weekends.
Food and drinks packages are available to make your party planning as easy as can be, and we can accommodate great entertainment too - with a DJ or live band on the list of possibilities.
Decorate the space, bring a cake, make a speech - whatever you want to do, we'll make it possible. It's your big night, and we'll make it one to remember!
Function rooms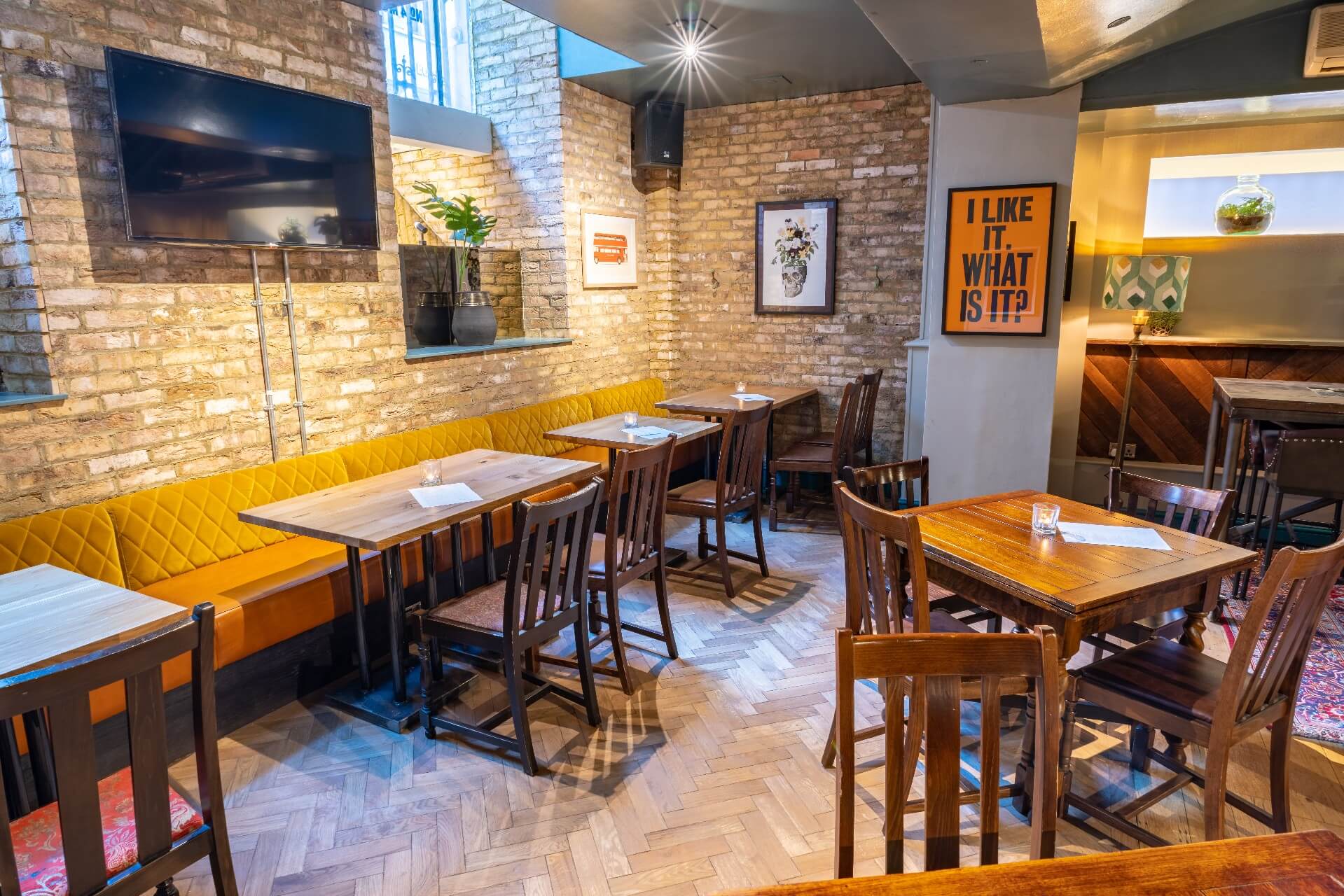 The Cellar Bar
Audio
Conference Facilities
Internet
Private Bar
Projector
Screen
Audio
Conference Facilities
Internet
Private Bar
Projector
Screen
Whiteboard
Max Seated

- 100

Max Standing

- 160

Min Spend
Natural Light
Wheelchair Accessible
Business Meetings
Celebrations
Corporate Events
Private Dining
Weddings
Banquet
Classroom
Conference
Theatre
UShape
Banquet
100
Classroom
40
Conference
20
Theatre
40
U-Shaped
20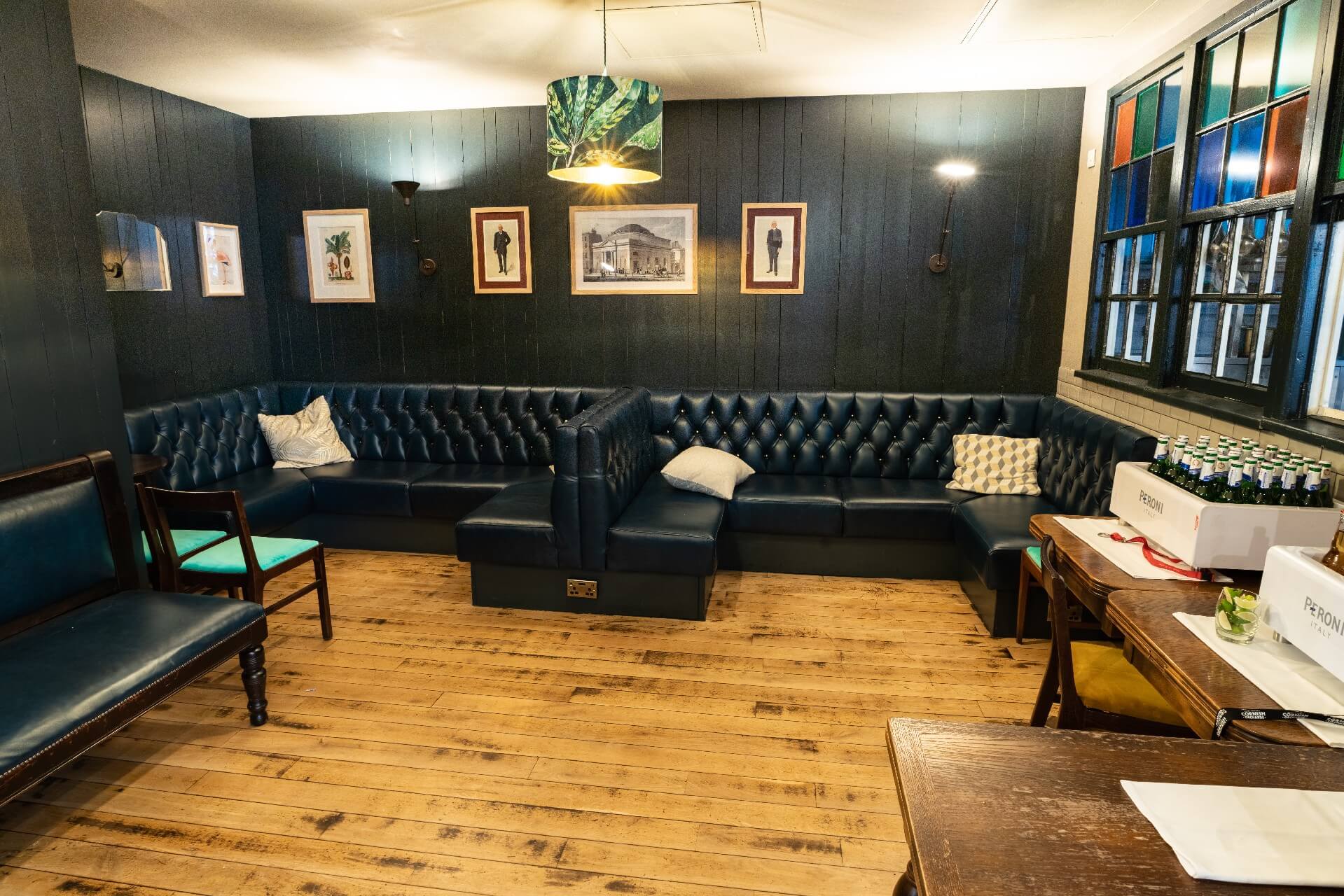 The Library
Internet
Screen
Whiteboard
Max Seated

- 15

Max Standing

- 20

Min Spend
Internet
Screen
Whiteboard
Max Seated

- 15

Max Standing

- 20

Min Spend
Wheelchair Accessible
Weddings
Classroom
Conference
Theatre
Classroom
6
Conference
15
Theatre
10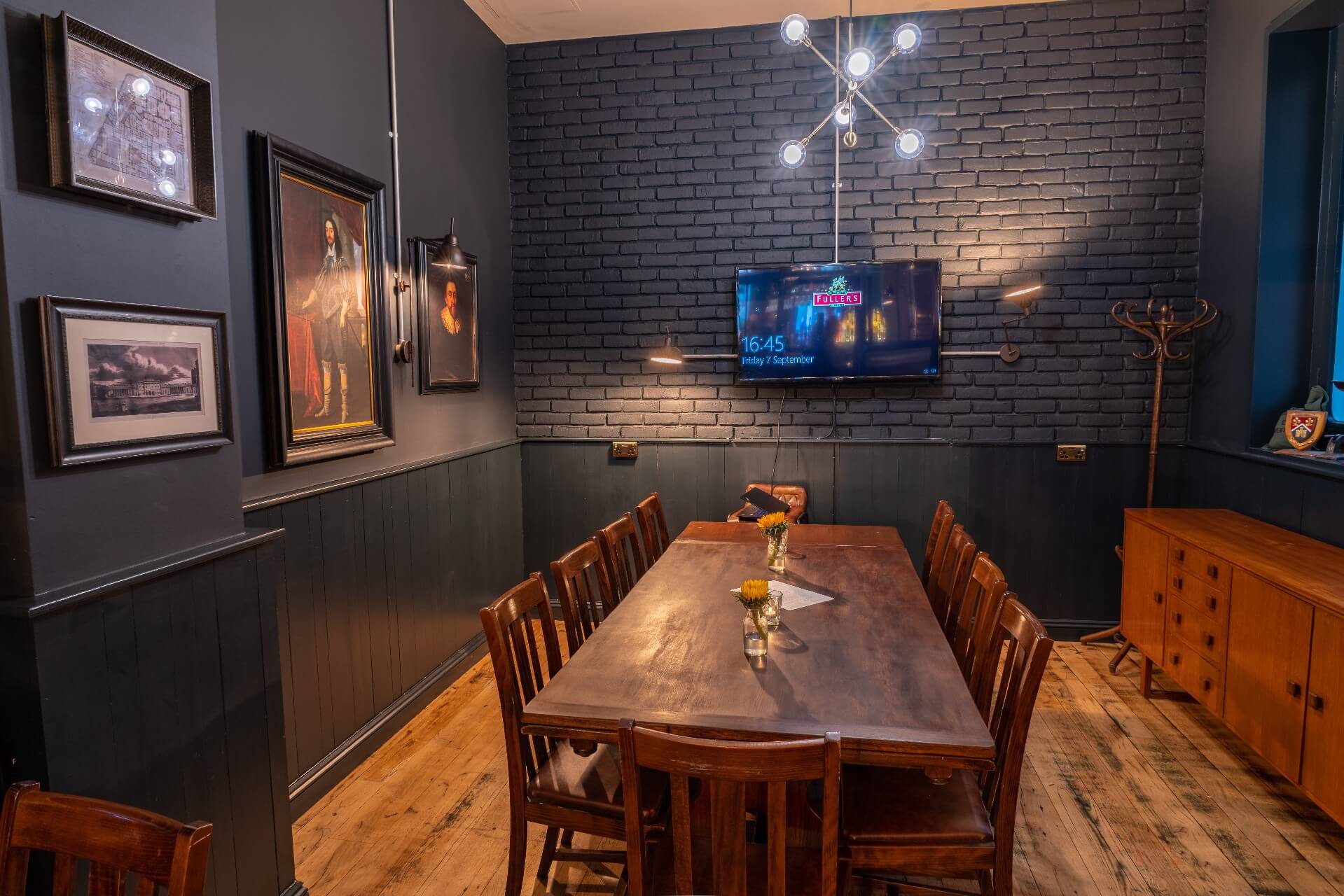 The Pantry
Internet
Max Seated

- 15

Max Standing

- 30

Min Spend
Wheelchair Accessible
Celebrations
Internet
Max Seated

- 15

Max Standing

- 30

Min Spend
Wheelchair Accessible
Celebrations
Corporate Events
Private Dining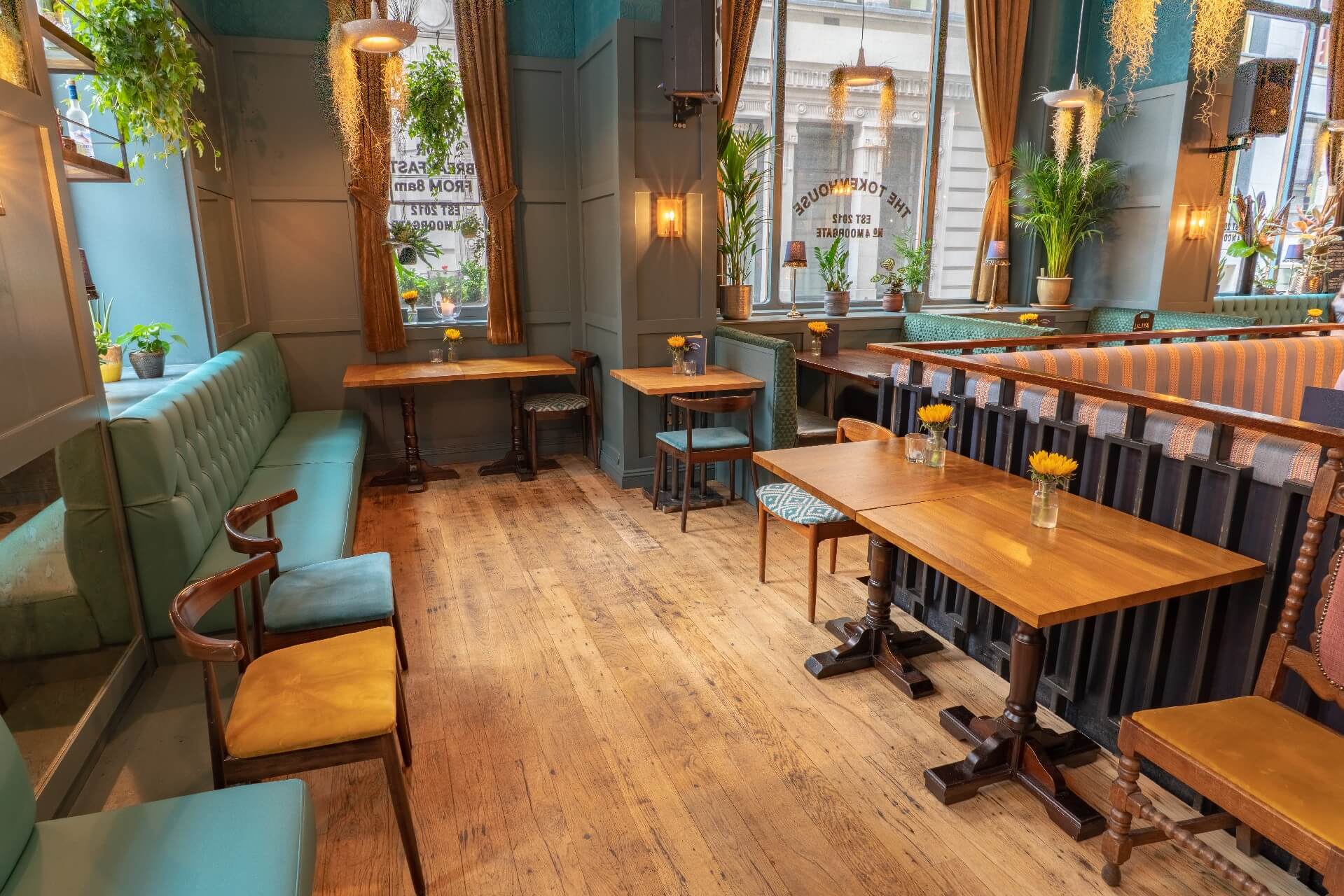 The Platform
Internet
Max Seated

- 20

Max Standing

- 30

Min Spend
Natural Light
Celebrations
Internet
Max Seated

- 20

Max Standing

- 30

Min Spend
Natural Light
Celebrations
Private Dining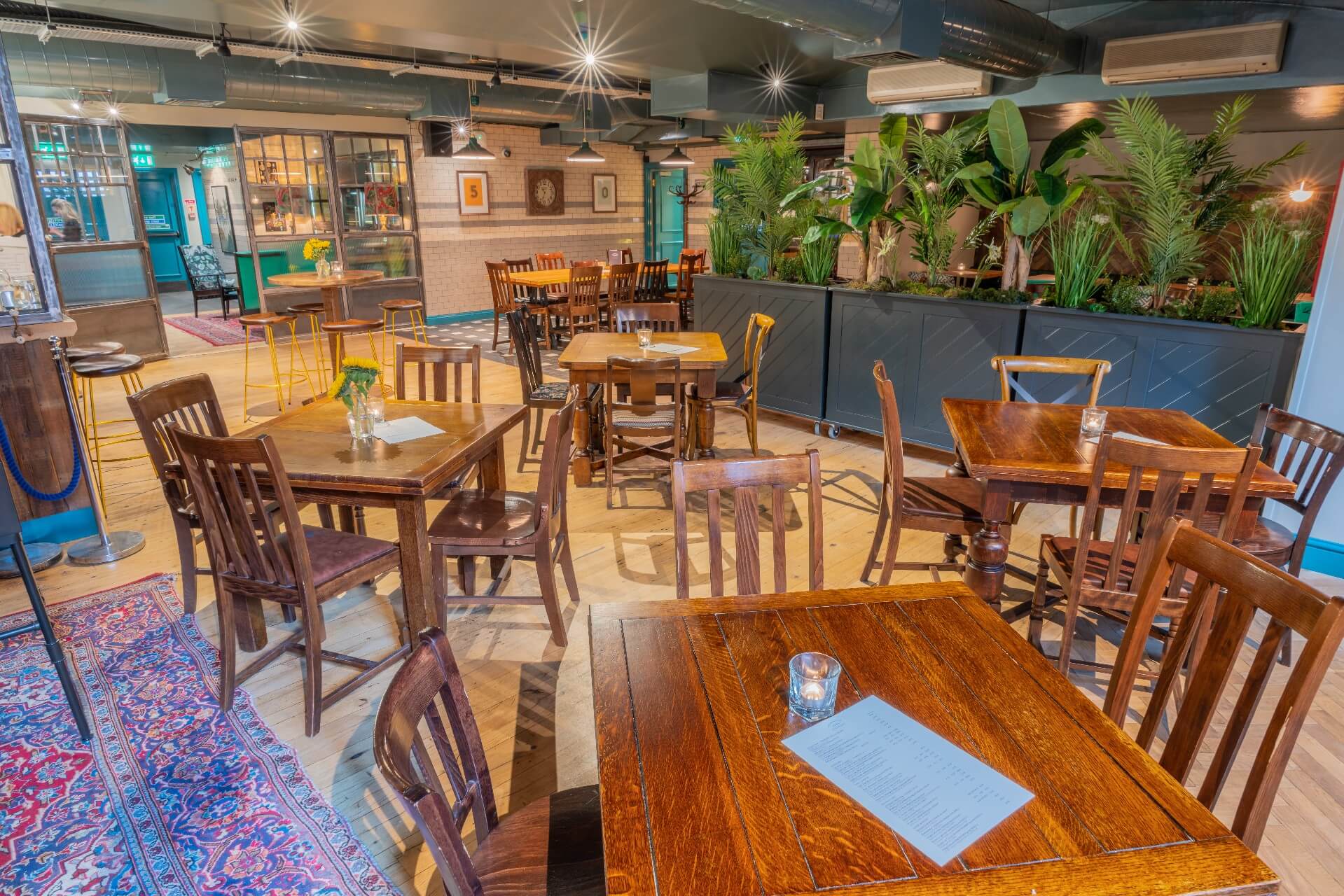 The Whole Venue
Audio
Conference Facilities
Internet
Private Bar
Projector
Screen
Audio
Conference Facilities
Internet
Private Bar
Projector
Screen
Whiteboard
Max Seated

- 200

Max Standing

- 20

Min Spend
Natural Light
Wheelchair Accessible
Weddings